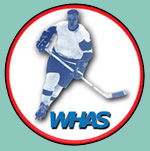 WHAS First Logo
MIKE BOSSY PROPELS THE MAPLE LEAFS TOWARD
THEIR FIRST AVCO CUP EVER
Michel "Mike" Bossy scored his second hat trick of the Avco Cup final, a first in WHAS history, his 7th, 8th and 9th goals as the Maple Leafs won their first final ever by defeating the Black Hawks 5-2, winning the trophy in only five games.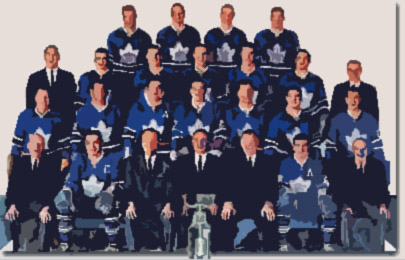 Brian Propp and Kevin Devine also scored for Toronto, Jacques Richars and Réal Cloutier have two assists each. Cloutier ends the playoffs with 27 points, three short to tie the playoff record of 30, he did brake the record for the most goals scored with 16, previously 14 by Rosaire Paiement. Bernie Lukowich and Dave Gardner scored the goals for Chicago who loses a second consecutive Avco Cup final, last year they lost against the Winnipeg Jets.
Denis Herron made 22 saves for Toronto, he finishes the playoff with a 11-4 record even though he gave a lot of goals, 3.08 average and a pct of only 0,874. Dave Elenbaas had a very rough time in those playoffs with a record of 8-8, a goals against average of 4,01 and a low pct of 0,843. Gerry Teeple was Chicago's top player with 23 points, Wayne Merrick lead the team with 10 goals.
The Leafs scored a total of 74 goals in the playoffs, five players ended with over 20 points each, something never seen before in WHAS playoffs. The Hawks also scored a total of 74 goals in the playoffs but they gave up 75 goals while the Leafs gave up a "tiny" 55 goals.
Daily Movements
Send your lines before
20:00 (8pm) EST (GMT -5)

---

Simulations will often be
late on weekends
No transactions to report.
WHAS Leaders
Player GP Pts
R.CLOUTIER(Lea) 17 27
G.TEEPLE(Haw) 16 23
M.BOSSY(Lea) 17 23
W.DILLON(Lea) 17 22
R.MIDDLETON(Lea) 17 21
WHAS Scorers
Player GP G
R.CLOUTIER (Lea) 17 16
R.MIDDLETON (Lea) 17 10
W.MERRICK (Haw) 18 10
W.DILLON (Lea) 17 9
M.BOSSY (Lea) 17 9
Player of the Week

Mike Antonovitch
Minnesota North Stars
Player of the Month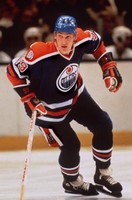 Wayne Gretzky
Montréal Canadiens
Goalie of the Month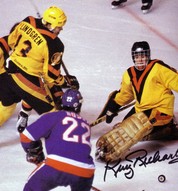 Richard Brodeur
Montréal Canadiens
Rookie of the Month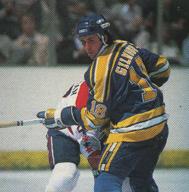 Doug Gilmour
Ottawa Nationals
Archives